Dock Dock Construction - FLOATING HARDWARE
Engineered for use with our Howell™ and Titan™ dock floats.
All floating dock hardware is 1/4" hot-dip galvanized steel. Each has 9/16" hole punches on 3-1/2" centers except where indicated. Slot sizes are 9/16" x 1-5/8" except where indicated. All male and female connectors have a 3/8" tab with a 7/8" hole to fit a 3/4" pin or bolt.
DOCK SYSTEM BASICS
The Dock Edge hardware system is designed for use with 1-1/2" thick lumber (minimum width 6")
All hardware is mounted with carriage bolts.
Always use backer plates or other piece of hardware when bolting through wood along with lock washers. This will eliminate the bolt pulling into or through the wood. This will allow the nuts to become loose and fall off.
Proper chaining of a dock is critical. Use proper dock anchors (min 250lbs per anchor) and cross chains. If there is no water fluctuation chains may be pulled taut by having a few people stand on the corner while you tighten chain.
Use a piano hinge or other arrangement for decking boards over anchor chain corners for easy access for adjustment.
Available Floating Hardware
Connector Hinge, Low Profile (DE98609F)
Corner Inside/Outside (DE98618F)
Connector Hinge, Heavy Duty, Galvanized (DE91112F)
Corner Plate, Heavy Duty, Galvanized (DE92104F)
Corner Plate W/Anchor Chain Bar, HD,Gal. (DE92116F)
Backer Plate, 9/16" Punch, HD, Galvanized (DE93122F)
Pin, Heavy Duty, 3-1/4" Long, 3/4" Rod (DE96111F)
Inside Corner, w/ Brace & Slot Hole, HD, Gal (DE99001F)
Angle, Inside Joist, 9/16" Punch, HD, Gal (DE99002F)
Outside Corner End, 9/16" Square Hole, HD, Gal (DE99004F)
Pipe Holder, Outside, 3", HD, Gal (DE99005F)
Washer Plate, 9/16" Square Hole, HD, Gal (DE99006F)
Pipe Holder, Inside Corner, 3", HD, Gal (DE99007F)
Outside Corner, Male, 9/16" Square Hole, HD, Gal (DE99009F)
Outside Corner, Female, 9/16" Square Hole,HD,Gal (DE99010F)
T Connector, Female, 9/16" Square Hole, HD, Gal (DE99011F)
T Connector, Male, 9/16" Square Hole, HD, Gal (DE99012F)
Chain Retainer, 9/16" Square Hole, HD, Gal (DE99013F)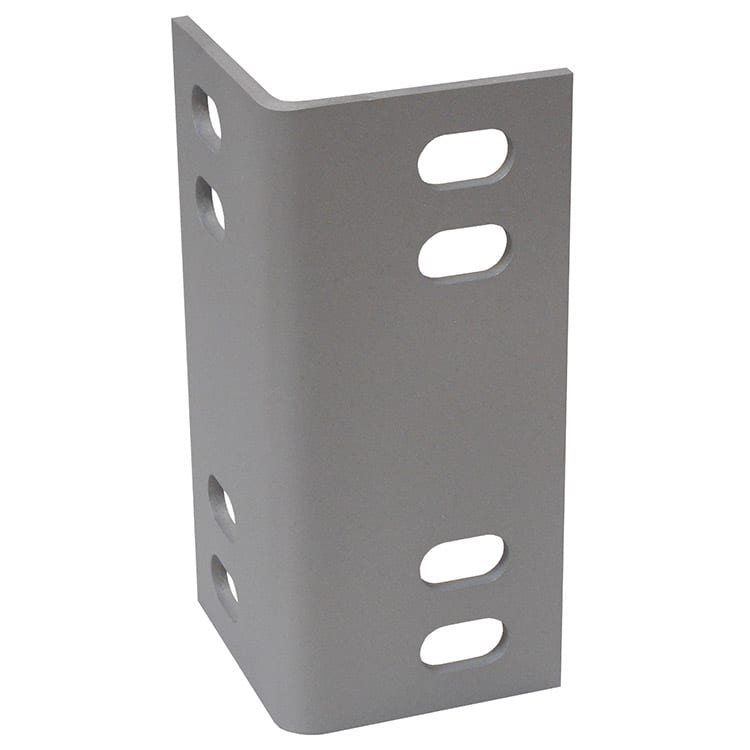 Inside Corner (DE98602F)
Washer Plate (DE98604F)
Anchor Chain Plate w/Keyhole (DE98606F)
Inside Corner w/Anchor Chain Keyhole (DE98610F)
Inside Corner (DE98612F)
Inside Corner (DE98614F)
Leg Pipe Holder (DE98616F)
HD Side Pipe Holder (DE99014F)
Connector Hinge "T" Style (DE99020F)
Connector Hinge, Ribbon (DE98608F)